1 thru 10 of 1591 Stories
New electric vehicles, several new small SUVs, a redesigned compact car, a plug-in version of Toyota's top-selling vehicle and a futuristic electric station wagon concept car from Volkswagen are among the new models on display this week.
More than 800 rear-seat passengers who weren't wearing seat belts were killed last year in U.S. traffic crashes, and a highway safety group says states aren't making enough progress in getting people to buckle up.
The National Transportation Safety Board on Tuesday condemned the lack of state and federal regulation for testing autonomous vehicles before finding that a distracted human safety driver was the main cause of a fatal 2018 Arizona crash.
An engineer at Toyota killed himself after being constantly ridiculed by his boss, authorities have ruled.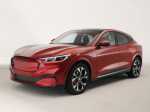 Ford is unveiling its first all-electric SUV, marking the start of an avalanche of battery-powered vehicles coming from mainstream and luxury automakers during the next two years that industry analysts say will boost electric vehicle sales.
When it comes to buying a new car, the latest and greatest may not be the most dependable.
To find out how far Lincoln has come, Edmunds has compared the Aviator to its top-ranked midsize three-row luxury SUV, the 2019 Audi Q7.
Ferrari unveiled Thursday a new, easy-driving coupe dubbed Roma aimed at attracting buyers who have been intimidated by sports cars and perhaps even the Prancing Horse's racing heritage.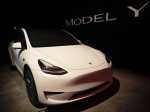 Germany on Wednesday hailed Tesla's announcement to build its first European factory in the country, days after the government said it would boost subsidies for buyers of electrics cars.
Japanese automaker Nissan reported Tuesday that its July-September profit tumbled to half of what it earned the year before as sales and brand power crumbled following the arrest of its former chairman, Carlos Ghosn.
1 thru 10 of 1591 Stories