Top Story
Attorneys for "Empire" actor Jussie Smollett say there are no plans for him to meet with Chicago detectives Monday for a follow-up interview about his reported assault.
1 thru 10 of 13270 Stories
A scathing critique of a patriarchal, hypocritical society, Henri-Georges Clouzot's "La verité" is a compelling story about a woman accused of murdering her lover and the courtroom drama that pursues.
A French judge refused Monday to block the release this week in French cinemas of a movie based on a Catholic sex scandal.
It's now easier than ever in France to act out "Star Wars" fantasies.
Israeli director Nadav Lapid's "Synonyms," a movie about a young Israeli man who uproots himself to France and is determined to put his homeland behind him, won the Berlin International Film Festival's top Golden Bear award on Saturday.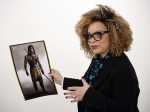 Ruth E. Carter is a black woman blazing a trail as a costume designer in a film industry with not many who look like her.
The sci-fi fantasy "Alita: Battle Angel" has topped the charts in its first weekend in theaters, but it is leading one of the slowest Presidents Day weekends at the box office in years and has a ways to go to make up its costly production budget.
The voice of the female filmmaker was louder than ever at this year's Berlin Film Festival, with seven out of the 16 films in the competition section helmed by women, and female directors from all corners of the globe featured prominently.
The Academy of Motion Picture Arts and Sciences on Friday reversed its decision to present four awards during the commercial breaks of this year's Oscar broadcast.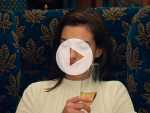 Anne Hathaway - recipient of the Human Rights Campaign's "National Ally for Equality" award - co-stars with Rebel Woilsonin the MGM movie "The Hustle." Check out the new trailer!
Florian Henckel von Donnersmarck — the director of "The Lives of Others" and "The Tourist" — has created yet another film that will surely be remembered. Exactly how one will remember it... well, that's a matter of interpretation.
1 thru 10 of 13270 Stories