A federal judge has struck down a small-business health insurance plan widely touted by President Donald Trump, the second setback in a week for the administration's health care initiatives.
Leading House Democrats, backed by Speaker Nancy Pelosi, are unveiling broad legislation to shore up the Affordable Care Act.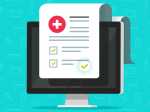 The U.S. government claimed that ditching paper medical charts for electronic records would make health care better, safer and cheaper. Ten years and $36 billion later, the digital revolution has gone awry.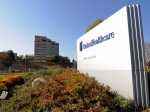 The nation's largest health insurer is expanding a program that passes rebates from drugmakers directly to the people that use their medications.
A bipartisan group of state lawmakers announced plans to address surprise medical bills in a way that would take the "burden" off Texans.
Members of the House last week offered their version of a "Medicare-for-all" bill that is broader than what's been put forth by Sen. Bernie Sanders (I-Vt.), whose 2016 presidential run pushed the issue into the political mainstream.
The notion that health care outside the U.S. could be good as well as cheap is a foreign one to many Americans.
A personal account of how medical bills can amplify the struggle families face during a critical illness.
The federal government's new rule requiring hospitals to post prices for their services is intended to allow patients to shop around and compare prices, a step toward price transparency that has generated praise and skepticism.
Matt Gleason had skipped getting a flu shot for more than a decade. This year, he decided to get one, but after a fainting spell and a 911 call from his colleagues, the bill came in at nearly $4,700.