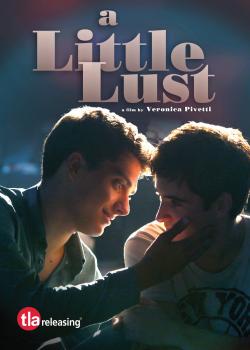 A LITTLE LUST

ON DVD NOW

16 year old Rocco's two aims in life are to get laid and to see his favorite pop star in concert with his best friends, sassy and tomboyish Maria and nerdy and quiet Mauri. When a bullying incident at school forces Rocco to come out to his divorced middle-class parents their liberal leanings are severely tested. Luckily his two friends stand by him and join him in running away from home (in his parents stolen car) to see their favorite singer in concert, followed hot on their heels by his neurotic mother and eccentric gran to hilarious effect.

A vibrant, funny coming out tale, 'A Little Lust' is both immersive and totally life-affirming.

Enter to win!

Thanks for visiting EDGE!
Enter this contest
If you already have an account with EDGE, all you need to do is log in; we'll pull your address information from your account and simply ask you to verify it. If you do not yet have an account with us, register now! It's easy and free, and you'll never have to type in your personal information again. If you prefer to enter this information manually, you can use the manual entry link below.
Register
Manual Entry
Click here for contest rules.
* Please be aware that creating multiple accounts for the same person will disqualify you.