Gay Baltimore: The Latest
A high-ranking leader with The Church of Jesus Christ of Latter-day Saints said Friday the church severed its century-long tie with the Boy Scouts of America because the organization made changes that pushed it away from the church.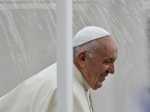 Pope Francis has denounced anti-gay discrimination as reminiscent of Nazi-era persecutions and evidence of a "culture of hatred" that has re-emerged today.
A Texas archdiocese wants to become a foster care provider, but only if it can be excused from federal rules protecting against anti-LGBT discrimination.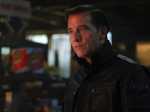 Variety is reporting that actor Clive Owen has been tapped to play former President Bill Clinton in the upcoming third season of "American Crime Story," which will be titled "Impeachment."
A St. Louis County police officer has agreed to mediation to reach a settlement and avoid court appeals, weeks after a jury awarded him $20 million to resolve his lawsuit alleging he suffered discrimination because he is gay.
Roger Stone, a longtime friend and ally of President Donald Trump, was found guilty Friday of witness tampering and lying to Congress about his pursuit of Russian-hacked emails damaging to Hillary Clinton's 2016 election bid.
Former U.S. Ukraine Ambassador Marie Yovanovitch provided chilling detail in Trump impeachment hearings of the "big threat" she felt upon suddenly being ousted from her post.
Taylor Swift is sharing a new original song for the upcoming live-action musical "Cats" called "Beautiful Ghosts."
Need a little motivation today? Allow Wilson Cruz to pump you up.
After its Season 9 finale, "American Horror Story" co-creator Ryan Murphy opened up about the fate of the popular anthology series and its tenth season, which could be the show's last, and a number of his other projects that air on FX and Netflix.
It looks as though Elle Goudlng's halftime show will go on come Thanksgiving Day and the annual football game that kicks off The Salvation Army's holiday charity efforts.
In addition to its superlative staging of "Fellow Travelers," BLO must be credited for having the courage to present a large-scale, gay-themed, operatic work, and for treating the subject with dignity and compassion.
Walmart is offering some holiday cheer heading into the crucial Christmas shopping season even as many of its traditional peers struggle.
China plans to launch a lander and rover to Mars next year to explore parts of the planet, one of four scheduled missions. The U.S. and Europe are also sending rovers to Mars next year, and the United Arab Emirates plans to launch an orbiter.

If true, it would be a figure both staggering and significant to the unfolding debate, as Americans try to understand how Warren's brand of a single-payer health system could affect their pocketbooks.
Ferrari unveiled Thursday a new, easy-driving coupe dubbed Roma aimed at attracting buyers who have been intimidated by sports cars and perhaps even the Prancing Horse's racing heritage.
When counting food, drinks and décor, the average American party host will spend $1,422.65 a year on party-planning, according to new research.
Fitness vlogger BJ Gaddour works out those legs with six routines packed with muscle-building technique.

Ready to dodge the family for a last-minute getaway? Check out these three destinations and be thankful for a long weekend packed with new discoveries.

Boston police are investigating an alleged assault on three men which took place early Saturday morning outside Jacque's Cabaret, Boston's oldest gay bar.