Top Story
"Sasha Velour's Smoke & Mirrors,' her acclaimed first one-queen show, heads to Boston as part of its national tour.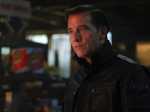 Variety is reporting that actor Clive Owen has been tapped to play former President Bill Clinton in the upcoming third season of "American Crime Story," which will be titled "Impeachment."
This comedy-drama satirizes the conflict in the Middle-East by showing us people whose lives are affected by politics but fundamentally don't care about it.
The film is built around the idea that 12-year-old boys who curse up a storm is hilarious. Not necessarily. It actually becomes rather tedious.
It's a whole new world and for the Netflix Original Series "The Crown" Season 3, a new decade sets in motion all-new changes and challenges for The Queen of England as portrayed by Olivia Colman.
An adult streaming website said that PayPal no longer supports payments to its performers hurting 'hundreds of thousands" of models.