Top Story
Pedro Almodovar's "Pain and Glory" is a self-portrait of rare precision and warm intimacy.
I'm happy to announce that this sequel isn't the train wreck I thought it'd be. Rather, the film is a clever and inventive follow-up even if it's completely unnecessary.
The 1974 disaster film "Earthquake" is now available on Blu-ray with a great release from Shout! Factory. While the story is mostly empty-headed, this film was and still is a technical marvel.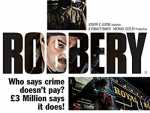 Peter Yate's 1967 crime film "Robbery" is now available on Blu-ray from the good folks at Kino Lorber. Pick this Blu-ray up if you're interested in Yates' work, because this is one of his greatest films.
Roman Polanski's 1992 drama "Bitter Moon" is now available on Blu-ray from Kino Lorber, and it deserves your attention.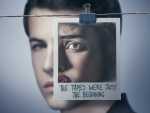 Brian Yorkey's adaptation of Jay Asher's YA novel goes beyond its source material and continues in a second season. But the intensity is waning.