Top Story
Since being posted earlier this month a video of Canadian swimmer has gone viral with nearly 1,000,000 views on YouTube. But it is not because of his diving prowess
1 thru 10 of 46632 Stories
Kamala Harris had the best campaign roll-out. Amy Klobuchar's snowy debut showed grit. Elizabeth Warren's opening campaign video was a bit odd.
A French judge refused Monday to block the release this week in French cinemas of a movie based on a Catholic sex scandal.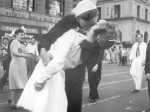 The ecstatic sailor shown kissing a woman in Times Square celebrating the end of World War II died Sunday. George Mendonsa was 95.
It's now easier than ever in France to act out "Star Wars" fantasies.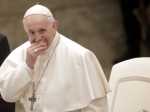 Pope Francis is asking for prayers for this week's sex abuse summit at the Vatican, calling abuse an "urgent challenge of our time."
Retailers and top fashion brands like Gucci and Prada keep apologizing for products that smack of racial insensitivity. The big question is: Why does it keep happening?
For nearly four years, Gavin Grimm has been suing his former school district after it banned him from using the boys bathrooms in high school.
Disgraced former Congressman Anthony Weiner has been released from federal prison after being convicted of having illicit online contact with a 15-year-old girl in 2017.
The national outrage that simmered after actor Jussie Smollett said he was attacked by people shouting racial and anti-gay slurs was fueled in part by celebrities who spoke out loud and strong on social media.
Organizers of Pope Francis' summit on preventing clergy sex abuse will meet this week with a dozen survivor-activists who have come to Rome to protest the Catholic Church's response to date and demand an end to decades of cover-up by church leaders.
1 thru 10 of 46632 Stories