1 thru 10 of 4415 Stories
Kid Rock won't renew his licensing agreement for Kid Rock's Made in Detroit restaurant, the owners of the sports arena in which it's housed said Wednesday.
If you're lucky enough to be invited to a dinner party hosted by Questlove, be aware that nothing has been left to chance.
'Tis the season for creative gifting. Fortunately, there are plenty of easy-to-order options for your loved ones who love to spend time in the kitchen (or at their home bar). Here are some of our favorite picks.
Go ahead and rinse your cranberries, potatoes and green beans. But food experts say don't — repeat don't — wash the turkey before popping it in the oven on Thanksgiving Day.
Milk has been named the item most likely to expire in the fridge, according to new research. A survey of 2,000 Americans has revealed that 46 percent say they've been caught by a sour scent in their bottle or carton.
From Kate Hudson's new vodka to Dylan Sprouse's Brooklyn-made mead, celebrities with their own brands of spirits and wines can make drink-loving fans happy at the holidays.
Despite having no data to support their claims, media voices ranging from the satirical show Portlandia to commentators on Fox News have poked fun at what they characterize as the gluten-intolerant left.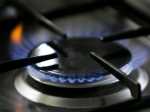 Berkeley's first-in-the-nation ban on natural gas in new construction may end up eroding the region's reputation for fine and creative dining, according to a California trade association suing the city on behalf of restaurants.
U.S. health officials on Friday told people to avoid romaine lettuce grown in Salinas, California, because of another food poisoning outbreak.
The apple tree stands alone near the top of a steep hill, wind whipping through its branches as a perfect sunset paints its leaves a vibrant gold.
1 thru 10 of 4415 Stories