1 thru 10 of 2496 Stories
In these uneasy times, as we move along to a new decade, the Pantone Color Institute has reached back in time to calming, confident Classic Blue as its color of the year for 2020.
From Instagram-worthy turkey dinners to perfectly wrapped presents, hopes for the holidays are high — and a fifth of Americans say holidays at home never meet expectations.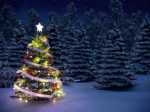 If you're shopping for a live Christmas tree this year, you may have to search harder than in the past.
Americans love their pets, spending more than US$70 billion last year on their beloved companions. This far exceeds the $7 billion spent on legal marijuana, and $32 billion on pizza.
Maybe you're traveling for the holidays, or perhaps you want to inspire your favorite people to get up and go. For this year's season of prezzies, there's a colorful crop of smart, portable, eco-friendly products to consider for your shopping list.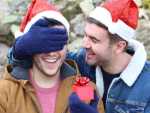 Accessories are the best kind of presents to give and get during the holidays, and they rarely go out of style. Best of all, one size fits most, so you don't have to guess on the perfect fit.
A survey of 2,000 Americans who celebrate a winter holiday found that 28 percent have gone into debt during the holiday season.
The mad scramble between Thanksgiving and Christmas has begun — but with six fewer days.
It takes less than four hours before Americans need a break from their extended family during the holidays, according to new research.
A study of 2,000 cat and dog owners found two thirds will snuggle up with their pet at night with three in 10 of those liking the feeling of security they get from having them there.
1 thru 10 of 2496 Stories