Top Story
A-list celebrities seem to be opening their hearts — or at least their wallets — to Pete Buttigieg.
1 thru 10 of 48832 Stories
A-list celebrities seem to be opening their hearts — or at least their wallets — to Pete Buttigieg.
Kevin Spacey's legal woes are not over, despite the collapse of the only criminal case brought against the two-time Oscar winner since he became mired in sexual misconduct allegations.
President Donald Trump said Thursday he was unhappy with his supporters chanting "send her back" after he assailed a young Democratic congresswoman who he's suggested should leave the U.S.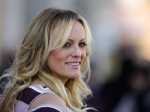 Court records released Thursday show Donald Trump was aware of efforts to keep a porn star and a Playboy centerfold silent in the days leading up to the 2016 election.
Michael Johnson, the former wrestler from Lindenwood University who was convicted of transmitting HIV, was recently released from Missouri State Prison and is speaking out about his story with HIV. He hopes to advocate for updated exposure laws.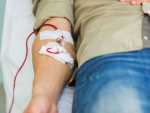 There's good news... sort of... for gay men in France who wish to donate blood: They will soon be able to do so after only four months of complete celibacy instead of a full year.
The Democratic representative from Queens dwarfed the Democrats who are seeking President's job in a measurement of social media interactions with news articles by the tracking firm NewsWhip.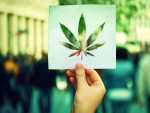 The agency overseeing California's legal marijuana market has been overmatched by the job and is struggling to hire sufficient staff and set an overall strategy for the nation's largest cannabis economy, an audit found.
Fewer mock commando raids to test nuclear power plants' defenses against terrorist attacks. Fewer, smaller government inspections for plant safety issues. Less notice to the public and to state governors when problems arise.
Low-paid childcare workers from around the world could soon learn whether they will be getting payments from a proposed $65.5 million class action settlement.
1 thru 10 of 48832 Stories