Gay Baltimore: The Latest
The eleven linked stories contained in Brandon Taylor's second literary foray are, for the most part, dominated by the voice of Lionel, a gay Black graduate student in mathematics.
With Summer upon us and layers of sunscreen and other protectants, a high-quality skin spray is essential as part of a daily skincare regiment. HOCl is simple and effective for a variety of uses.
Turner Classic Movies will celebrate Pride Month with a special night of films by Jeffrey Friedman and Rob Epstein on Monday, June 28, including "The Times of Harvey Milk" and "Common Threads: Stories from the Quilt."
As the U.S. emerges from the COVID-19 crisis, Missouri is becoming a cautionary tale for the rest of the country.
The U.K.'s travel industry held a day of action Wednesday, pressing the British government to allow more quarantine-free travel and provide cash-strapped businesses with much-needed financial support.
Several European Union leaders insisted Thursday that discrimination must not be tolerated in the 27-nation bloc, setting the scene for a heated summit over new legislation in Hungary that would ban showing content about LGBTQ issues to children.
After 13 years of near silence in the conservatorship that controls her life and money, Britney Spears passionately told a judge Wednesday that she wants to end the "abusive" case that has made her feel demoralized and enslaved.
Jim Bakker and his southwestern Missouri church will pay restitution of $156,000 to settle a lawsuit that accuses the TV pastor of falsely claiming a health supplement could cure COVID-19.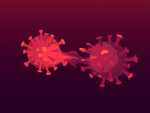 Viruses constantly mutate, and most changes aren't concerning. But there is a worry that some variants might evolve enough to be more contagious, cause more severe illness or evade the protection that vaccines provide.
Transgender runner CeCe Telfer will not be allowed to compete in the women's 400-meter hurdles at U.S. Olympic trials.
An expert on transgender rights says the participation of trans weightlifter Laurel Hubbard at the Tokyo Olympics might inspire others, but could also become a focus for anti-LGBTQ activists.

American Airlines will cut hundreds of flights over the next three weeks to avoid overloading its operation as demand for summer air travel rises faster than once expected.
Even as industry hype mounts, researchers and companies are scrambling to prove that mental health apps actually work.
High-deductible health insurance plans have hidden superpowers that make them a great way for some people to create a tax-free pot of money for retirement or other long-term goals.
Nissan Chief Executive Makoto Uchida pleaded for patience from disgruntled shareholders Tuesday and promised a turnaround at the Japanese automaker.

Don't worry if pink isn't your color. In the steamy days of summer, rosé is the perfect wine to revive and refresh, whether you're sipping poolside or at a beach, picnic or barbecue.
In a nation where researchers calculate that more than 46,000 children have lost one or both parents to COVID since February 2020, finding basic services has been difficult, if not impossible.
As pandemic restrictions start to ease, travelers and the businesses in Europe that rely on them are eager for a return to something resembling normal.
Over the unofficial LA Pride weekend, the hot men and women of Southern California showed off their summer bodies at the Submerge Swim Party, part of the Velvet Dreams weekend at the W Hollywood.