Gay Baltimore: The Latest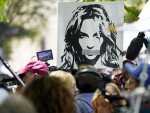 Britney Spears has received overwhelming support on social media after her impassioned plea to end her years-long conservatorship yesterday, with numerous celebrities rallying behind her.
Out fashion designer and cookbook author Zac Posen has shifted his gaze toward the wedding market, launching a new "non-gendered" wedding band and engagement ring collection in collaboration with Blue Nile.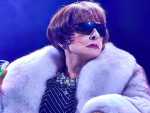 LGBTQ and Broadway icons Nathan Lane and Patti LuPone have been cast in director Ari Aster's upcoming film, "Disappointment Blvd."
Actor-singer Joshua Bassett has confirmed he's queer after seemingly coming out in a previous interview last month.
The eleven linked stories contained in Brandon Taylor's second literary foray are, for the most part, dominated by the voice of Lionel, a gay Black graduate student in mathematics.
With Summer upon us and layers of sunscreen and other protectants, a high-quality skin spray is essential as part of a daily skincare regiment. HOCl is simple and effective for a variety of uses.
Turner Classic Movies will celebrate Pride Month with a special night of films by Jeffrey Friedman and Rob Epstein on Monday, June 28, including "The Times of Harvey Milk" and "Common Threads: Stories from the Quilt."
What was once the story of a lovely lady, a single father, and their kids is about to become a different kind of blended family as "Brady Bunch" vets and "Drag Race" queens unite.
As the U.S. emerges from the COVID-19 crisis, Missouri is becoming a cautionary tale for the rest of the country.
Several European Union leaders insisted Thursday that discrimination must not be tolerated in the 27-nation bloc, setting the scene for a heated summit over new legislation in Hungary that would ban showing content about LGBTQ issues to children.
Jim Bakker and his southwestern Missouri church will pay restitution of $156,000 to settle a lawsuit that accuses the TV pastor of falsely claiming a health supplement could cure COVID-19.

American Airlines will cut hundreds of flights over the next three weeks to avoid overloading its operation as demand for summer air travel rises faster than once expected.
Even as industry hype mounts, researchers and companies are scrambling to prove that mental health apps actually work.
High-deductible health insurance plans have hidden superpowers that make them a great way for some people to create a tax-free pot of money for retirement or other long-term goals.
Nissan Chief Executive Makoto Uchida pleaded for patience from disgruntled shareholders Tuesday and promised a turnaround at the Japanese automaker.
After coming out as gay in an Instagram post this week, sales for Carl Nassib's Las Vegas Raiders jersey have since skyrocketed.
Viruses constantly mutate, and most changes aren't concerning. But there is a worry that some variants might evolve enough to be more contagious, cause more severe illness or evade the protection that vaccines provide.
As pandemic restrictions start to ease, travelers and the businesses in Europe that rely on them are eager for a return to something resembling normal.
Over the unofficial LA Pride weekend, the hot men and women of Southern California showed off their summer bodies at the Submerge Swim Party, part of the Velvet Dreams weekend at the W Hollywood.