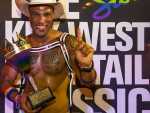 The Stoli Key West Cocktail Classic may be on hiatus, but its impact on the LGBTQ community is in full swing.
Iconic LGBTQ+ screenwriter and star to appear at online fundraiser for legendary NYC bar.
After a magical day in Disneyland, thousands packed the Anaheim House of Blues for Kingdom, the biggest party of the weekend. With Kimberly S at the turntables and with a special performance by Well Strung, the night ruled again!
To kick off Pride Month, the KindRED Pride Foundation announces two events on June 6: The RED Shirt Challenge, and a 12-Hour Virtual Celebration.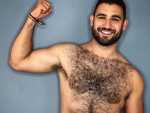 When Mr. Gay World 2020 had to be put off to next year, the plan was for first runner-up from 2019 to serve an interim term. Then an ironic twist emerged - one with a heroic tinge.
Political activist and New York City drag staple Marti Gould Cummings and The Only Productions have announced the largest digital drag festival during Pride 2020.
In line with increases and improvements in internet connectivity, we have more options than ever to connect with friends from around the globe. Maybe it's time to get creative with a virtual casino!
This year's Gay Days has not been canceled - just postponed. This time, the annual summertime festival will a Hallowe'en event!
The annual "One Magical Weekend" event that brings LGTBQ revelers to Orlando from around the world has been canceled for 2020, organizers of the event said in a release.
One of the largest LGBTQ circuit parties in the world may have exposed thousands of attendees to COVID-19.