Gay Baltimore: The Latest
The COVID-19 booster drive in the U.S. is losing steam, worrying health experts who have pleaded with Americans to get an extra shot to shore up their protection against the highly contagious omicron variant.
Despite being vaccinated and boosted, Elton John has contracted COVID-19 and is postponing two farewell concert dates in Dallas.
Faith-based adoption agencies that contract with the state of Michigan can refuse to place children with same-sex couples under a proposed settlement filed in federal court.
France has a new law that bans so-called conversion therapies and authorizes jail time and fines for practitioners who use the scientifically discredited practice.
When John Cameron Mitchell's "Shortbus" hit screens in 2006, it brought a vivid splash of color and a range of emotional vibrance that felt rare. 15 years later, he returned to restore the film that he feels is more relevant than ever.
Patients with weakened immune systems say pharmacies are turning them away when they seek additional vaccine doses recommended by federal health officials.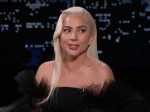 Appearing on "Jimmy Kimmel Live," Lady Gaga continues to play up her story that she kissed Salma Hayek in a scene for "House of Gucci" but has no proof it happened.
Gus Kenworthy reveals his secret boyfriend of two years. The Olympian revealed that he has been quietly dating CAA executive Adam Umhoefer.
Brandon Straka, the out, pro-Trump organizer and social media influencer who spoke at a Washington, DC, rally the day before the US Capitol attack was sentenced to three years of probation on Monday.
For a number of years now, New York-based cabaret performer Seth Sikes has been performing his highly entertaining tribute show "Me and My Gals: Seth Sikes Sings Judy and Liza and Barbra etc." It heads to Boston on Jan. 29 at Club Cafe.
Men are faring worse than women in terms of global efforts to increase HIV testing and treatment — a crucial part of reducing rates of HIV transmission.
This hourlong play adapted to film stars Adam Kashmiri, based on his experiences as a transgender in his native Egypt and as a refugee caught in a maddening bureaucratic Catch-22.
A cruise ship that was supposed to dock in Miami has instead sailed to the Bahamas, after a U.S. judge granted an order to seize the vessel as part of a lawsuit.
Pfizer has begun a study comparing its original COVID-19 vaccine with doses specially tweaked to match the hugely contagious omicron variant.

For the first time in half a year, families on Friday are going without a monthly deposit from the child tax credit.
Luxury automaker Bentley said Wednesday it is pouring billions into upgrading manufacturing to accelerate its electric vehicle development plan, joining other auto brands shifting away from gasoline engines.
Nobody expected the granddaughter of Princess Grace Kelly to appear out of nowhere atop an actual racing horse at Chanel's spectacular Paris Fashion Week show.
COVID-19 antibody drugs from Regeneron and Eli Lilly should no longer be used because they don't work against the omicron variant.
New Malaysian carrier, SKS Airways, took to the skies Tuesday with short-haul flights to holiday island resorts as domestic travel rebounds.
Mad Angel Entertainment presented the 49th celebration of the Miss Gay America pageantry at the Robinson Theatre in Little Rock, Arkansas. Congratulations to Dextaci who was crowned Miss Gay America 2022.