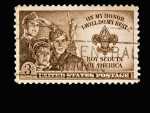 The lawyers' ads on the internet aggressively seeking clients to file sexual abuse lawsuits give a taste of what lies ahead this year for the Boy Scouts of America: potentially the most fateful chapter in its 109-year history.
Jussie Smollett's attorneys say a lawsuit accusing them of defaming two brothers who say they helped the "Empire" actor stage an attack against himself is "ridiculous."
A transgender inmate has filed a federal lawsuit against the Connecticut prison system for denying her transitional care and for housing her with male inmates.
President Donald Trump was seething.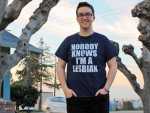 In response to finding anti-gay flyers around McCormick Junior High in Cheyenne, Wy., administrators have decided to ban all things LGBTQ related, including rainbow Pride flags and clothing.
Two brothers who say they helped Jussie Smollett stage a racist and homophobic attack against himself filed a lawsuit Tuesday against the "Empire" actor's attorneys.
Whether you're headed to NYC for WorldPride or another iconic locale to celebrate and commemorate the 50th anniversary of the Stonewall Riots, you need a plan. We turned to our travel expert friends at Orbitz for insider tips on what not to miss.
Get swole, prepare a bug-out bag, grab a go-cup and maybe you'll have a better chance of surviving the omnicide.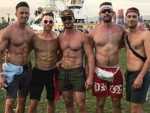 A gay couple who was photographed with Aaron Schock last week recently took to Instagram, apologizing for appearing with the disgraced former Republican Congressman after a Twitter outcry.
Chicago's top prosecutor drew heavy criticism after she recused herself from the case against Jussie Smollett and then complained in text messages to a subordinate that her office had overcharged the "Empire" actor.