"Empire" actor Jussie Smollett has responded to critics who question his report about being attacked in downtown Chicago last month, saying it was "ridiculous" to think he would lie.
Online outrage exploded online following a part-owner of a gay nightclub in El Paso posting a photo of himself at the Feb. 11 Trump rally that took place in that city.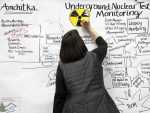 The latest round of testing on Alaska's remote Amchitka Island found no radioactive material has leaked from locations where the federal government conducted underground nuclear tests there decades ago, a federal official said Tuesday.
Actor Jussie Smollett says he's "pissed off" that some have doubted his claims about being attacked outside his Chicago apartment last month.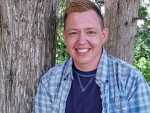 A jury ruled Wednesday that an Iowa prison warden discriminated against a transgender employee by denying him the use of men's restrooms and locker rooms in a verdict that advocates call "historic."
A group that advocates for religious liberty in the military says the U.S. Air Force Academy should cancel a planned speech by a Chick-fil-A executive.
A New York Times report says seven women have claimed singer-songwriter Ryan Adams offered to help them with their music careers but then turned things sexual, and he sometimes became emotional and verbally abusive.
Former Trump campaign chairman Paul Manafort intentionally lied to investigators and a federal grand jury in the special counsel's Russia probe, a judge has ruled.
More than two and a half years after 49 people were massacred at the gay club Pulse in Florida, a prosecutor says no clubgoers were hit by responding officers' bullets and each time responding officers fired their weapons was reasonable and justified.
"Empire" star Jussie Smollett will appear on "Good Morning America" Thursday to talk with Robin Roberts about being the victim of a possible anti-gay hate crime.