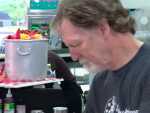 The Baker who won a narrow victory in the Supreme Court after refusing two men a wedding cake now faces a suit from a transwoman who says he discriminated against her by denying her a gender transition cake.
Emails filed in an ongoing lawsuit show novelist Nicholas Sparks chastised a former headmaster at the private Christian school in North Carolina he runs for promoting a pro-gay "agenda." Sparks denies he discriminates.
The New Yorker's Ronan Farrow sure knows how to get a media crowd buzzing.
Cuba Gooding Jr. turned himself in and was arrested Thursday on charges he groped a woman in an encounter at a New York City night spot that appears to have been caught on video.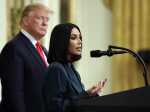 Reality star-turned-criminal justice reform advocate Kim Kardashian West returned to the White House on Thursday to help President Donald Trump promote efforts to help those leaving prison get jobs and stay on track.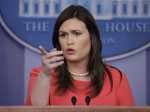 White House press secretary Sarah Sanders, whose tenure was marked by a breakdown in regular press briefings and questions about the administration's credibility, as well as her own, will leave her post at the end of the month, President Trump announced.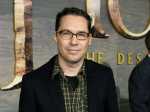 Movie director Bryan Singer has agreed to pay $150,000 to settle allegations that he raped a then-17-year-old boy on a yacht 15 years ago.
A Tennessee district attorney is reviewing all pending cases investigated by a detective who has said the government should execute gay people.
A federal watchdog agency is recommending that White House counselor Kellyanne Conway be fired for repeatedly violating a law that limits certain political activities of federal employees.
Actress Jessica Biel says she's not opposed to vaccinations, but she does not support a bill in California that would limit medical exemptions.