1 thru 10 of 1689 Stories
Vito Fun is not just another hot DJ, he is an institution in NYC nightlife, so it is not a surprise that his Fun Tea on Sunday afternoons is going to be THE Party this season.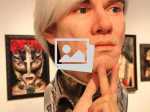 ArtBasel Miami Beach, which is now known as Art Week, is one of the largest Art exhibition events in the U.S. It attracts people from all over the world who come to show their work or to purchase artwork.
Benefiting MCCNY Homeless Youth Service, Industry Bar held The Imperial Court of New York, Latin Explosion Havana Nights. With hosts Count Nelson Bonaparte and Count Pa P. Behr, MC Countess Bella Noche, music by TK, performances, an auction and raffles.
It was a beautiful day, and the crowds came out to celebrate Palm Springs Pride, and to support the LGBTQ community.
Boxers Sports Bar in Hell's Kitchen, held a fantastic Halloween party. With so many creative and exotic costumes, sexy bartenders and great music, this was a Halloween to remember.
Snow and rain did not keep Boystown from celebrating the 23rd Haunted Halsted Parade on Halloween night. It kicked off on Belmont and Halsted, traveling north to Brompton where a costume contest and dance party was held after the ghoulish march.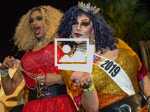 Check out these fantastic photos from this year's Key West Fantasy Fest Parade.
Island House held their Bow Ties & Birthday Suits Pool Party during Key West Fantasy Fest.
Philadelphia Gay Men's Chorus held their annual fundraiser, Stargaze Masquerade, which included performances from PGMC's select ensemble Brotherly Love and special theatrical guests, John Jarboe & the Bearded Ladies Cabaret featuring Martha Graham Cracker
The Ali Forney Center held its annual A Place At The Table benefit at Cipriani Wall Street with host Billy Porter and special guests Lindsay Lohan, Scissor Sisters Jake Shears, Baby Daddy, Del Marquis and many more.
1 thru 10 of 1689 Stories