1 thru 15 of 7515 Stories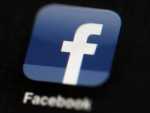 Amnesty International issued a scathing indictment of the world's dominant internet corporations, arguing in a new report that Google and Facebook should be forced to abandon what it calls their surveillance-based business model.
Google's new game-streaming service Stadia demonstrates the possibilities of gaming from the cloud, but experts say it's hindered by a lack of compelling video games and a convoluted pricing scheme.
Britain's Conservative Party has been accused of trying to deceive voters by changing the name of its press office Twitter channel to "factcheckUK" during Tuesday's night's debate.
Amazon says it has considered adding facial recognition technology to its Ring doorbell cameras. The company is telling Congress that facial recognition is a "contemplated, but unreleased feature" of its home security cameras.
An elite team of U.S. military cyber experts are plotting strategy in a fight against potential Russian and other cyberattacks ahead of the 2020 American and Montenegrin elections.
Google Vice President Jacqueline Fuller says the company is having "a lot of conversations" internally amid worries about the tech giant's bottomless appetite for consumer data and how it uses its algorithms.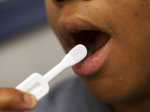 Mailing free home HIV tests to high-risk men offers a potentially better strategy for detecting infections than usual care.
A Utah high school student who lost both her parents to heart attacks has been nominated for a prestigious scholarship on the strength of her idea for a CPR-assistance device.
An adult streaming website said that PayPal no longer supports payments to its performers hurting 'hundreds of thousands" of models.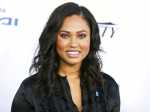 Ayesha Curry is used to a holiday on the road with lots of people, but with three-time NBA champion Steph Curry sidelined due to injury, the family is planning to have a much more intimate celebration at home.
The British Labour Party's latest plan for public ownership of big industries sent shivers through the telecoms sector Friday with an electoral promise to nationalize part of the former phone monopoly BT to provide free fiber optic broadband.
Chinese tech giant Huawei is selling its first folding smartphone without Google apps or U.S.-made processor chips following sanctions imposed by Washington.
The white nationalist rally that took a deadly turn in Charlottesville, Virginia, during the summer of 2017 shocked Americans with its front-row view of hatred on the rise. But weeks before the violence, organizers were making preparations online.
Reuters reports that transgender people are still frequently banned from Tinder unfairly, despite steps taken by the company to minimize this.
Swedish teen climate activist Greta Thunberg hitched a renewable-energy ride back to Europe on Wednesday, sailing into the Atlantic on a trip she hopes will get her to Madrid in time for another climate conference, and then home for the holidays.
1 thru 15 of 7515 Stories