Gay Baltimore: The Latest
President Donald Trump declared a national emergency along the southern border and predicted his administration would end up defending it all the way to the Supreme Court.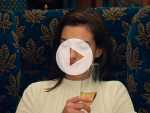 Anne Hathaway - recipient of the Human Rights Campaign's "National Ally for Equality" award - co-stars with Rebel Woilsonin the MGM movie "The Hustle." Check out the new trailer!
Fear washed over Travis Kauffman as he wrestled with a thrashing mountain lion that attacked him on a Colorado mountain trail, but then his fighting instinct took over as he found its neck with his foot and suffocated the young cat.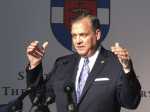 A prominent leader in the Southern Baptist Convention said he was wrong to support a Kentucky pastor accused of covering up sex abuse.
When you want results in a polarized Washington, sometimes it pays to simply leave the professionals alone to do their jobs.
The frantic calls started pouring in at 1:24 p.m. A gunman was shooting people inside a sprawling manufacturing warehouse in Aurora, Illinois.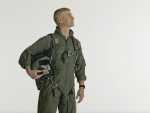 A federal judge on Friday ordered the U.S. Air Force to temporarily stop discharging service members who are HIV-positive, ruling that it's working under a policy that is "irrational" and "outdated."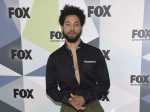 Chicago police late Friday released without charges two Nigerian brothers arrested on suspicion of assaulting "Empire" actor Jussie Smollett and said they have new evidence to investigate as a result of questioning them.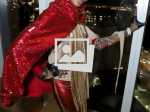 For Valentine's Day, Susanne Bartsch produced Kabaret Boom, held at Top of The Standard in New York. Guests included DJ Aquaria, Dirty Martini, and a special appearance from pop star Kim Petras.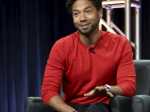 "Empire" actor and R&B singer Jussie Smollett told Chicago police last month that two men physically attacked him and yelled racial and homophobic slurs. Here are some key moments in the story.
A gay French writer has lifted the lid on what he calls one of the world's largest gay communities, the Vatican.
Florian Henckel von Donnersmarck — the director of "The Lives of Others" and "The Tourist" — has created yet another film that will surely be remembered. Exactly how one will remember it... well, that's a matter of interpretation.
If President Donald Trump declares an emergency to build the wall with Mexico, he still needs money to pay for it. And shifting money from other accounts to deliver the $5.7 billion he wants is not without political problems.
The climate in New York City in 60 years could feel like Arkansas now. Chicago could seem like Kansas City and San Francisco could get a Southern California climate if global warming pollution continues at the current pace, a new study finds.
A personal account of how medical bills can amplify the struggle families face during a critical illness.
President Donald Trump is hailing a renaissance in U.S. auto manufacturing that has not happened. The industry is chugging along without the "massive numbers" of car companies that he says are setting up shop in the country.
No, you're not going to get high, but CBD grooming products are overtaking the skincare industry like weeds. Here are our top picks and why they're so effective.
Phone batteries dying, sticking to plans, and slow WiFi — these are just some of the modern causes of stress plaguing Americans today, according to new research.
A few days in Milwaukee reveal a round-up of lively LGBTQ-friendly bars, local eats, culture, and most of the time... snow.
Daddy OllyWood presented Daddy Issues N#4 in NYC. With International DJ's Borja Pena, Joey Quinones and Michael Magnan, along with performances by GiGi Goode, Jasmine Kennedie and Merry Cherrie.