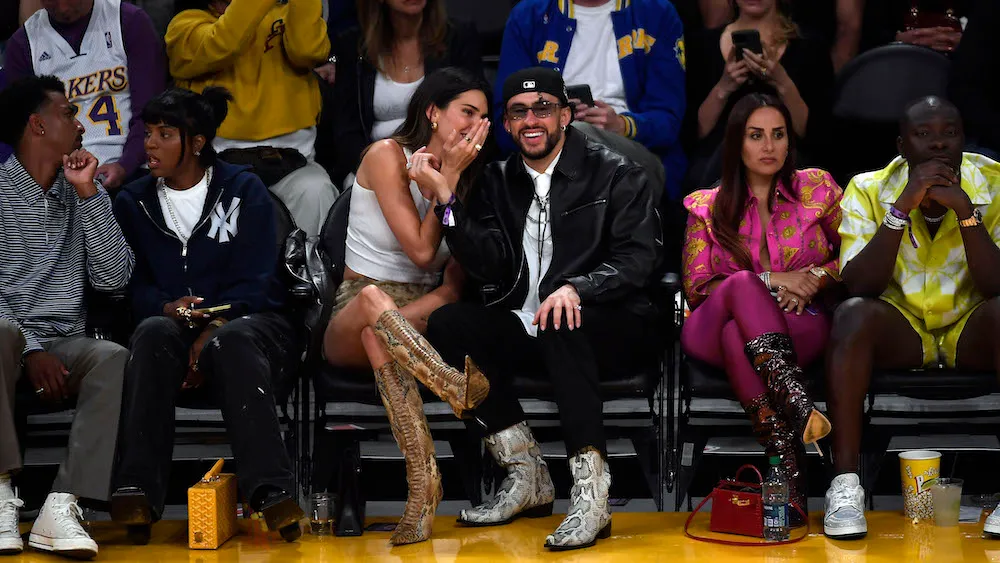 Bad Bunny and Kendall Jenner Play Up Dating Rumors in New Gucci Campaign
Although Bad Bunny and Kendall Jenner have yet to publicly address their relationship, the power couple added fuel to the fire by appearing in a brand new joint Gucci Campaign.
According to USA Today, Gucci unveiled the new campaign on Saturday featuring the pair with the brand's iconic luggage. A video of the campaign also shows them strolling through an airport with pieces from the Gucci Savoy collection.
"The House's latest campaign embraces the spirit of 'Gucci Ancora' as a celebration of the love that lies at the center of Gucci's community," Gucci said in a statement. "Shot in an airport, the meeting place where journeys begin, the campaign explores the intimacy of traveling together through the creative lens of Anthony Seklaoui.Still capture the fleeting spirit of Kendall Jenner and Bad Bunny's airport stroll, redefining the Jet Set glamour of the 1990s."
Check out the new campaign below:
---